5 Dublin Street, Queenstown Centre
5 Dublin Street, Queenstown Centre
Villa
Great comfortable living in Queenstown Centre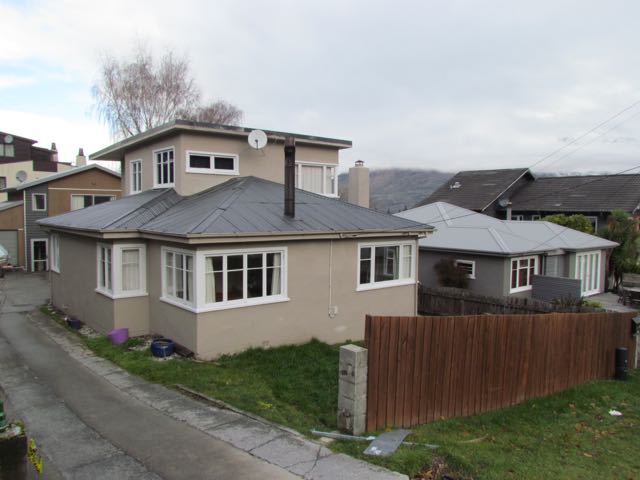 All Rent-a-Room properties are non-smoking and pet-free.
Total Occupants: 9
Males: 5
Females: 4
Couples: 4
Age range in the house: 24 to 29
Configuration:
Bedrooms #: 5
Bathrooms #: 3
Toilets #: 2
Showers #: 2
Water and Heating:
Water Heating: Electric hot water cylinder
Shower Pressure: Good
Heating: Log burner (closed fireplace), Oil-fin heater
Supplied:
Kitchen equipment supplied: Pots and Pans, Cooking Utensils, Cutlery, Oven, Electric Stove-top, Fridge, Freezer, Toaster, Microwave, Dishwasher, Multiple Fridge/ Freezers
Entertainment supplied: SkyTV, DVD player, Freeview Satellite TV, Flat Screen TV or SMART TV
Parking and Storage:
Parking spaces: 2
Off-street parking: 4
Garage:
Storage for bikes / skis / boards etc: Behind the house and in the little shed
Cleaning and Rubbish Disposal:
Rubbish Day: Wednesday
Cleaning: Cleaning and waste management responsibilities shared with other tenants
Laundry: Washing Machine, Dryer, Drying racks
Internet: included in the rent
Amenities in the area:
5 minute walk along the lake to the town centre.
Additional Info:
Rent-A-Room Ltd is providing quality shared accommodation in this five bedroom property. Located only a couple of minutes from the centre of buzzing Queentown, this home has a spacious lounge with long burner and dinging area.
A separate kitchen with a flat screen TV is shared with the other occupants of this villa. The kitchen has: a flat screen tv to enjoy the news during morning breakfast, a dishwasher makes doing dishes easy. There is also enough closet space to store food for the tenants and put the dishes away straight away.
Next to the kitchen there's a is a washing room with a wasing machine, dryer and a freezer to makes sure there is enough fridge space to the tenants. There is a single toilet near the toilet and a separate bathroom with shower and sink located in the downstairs hallway. The upstairs has a third bathroom with shower, sink and toilet. The four double and one single bedroom all have flatscreen TV's and are induvidially lockable.
*If rooms are available in this house they will be listed on the rooms available page.
Tenancy Conditions
Our standard accommodation agreement requires you to be a considerate flatmate.
All agreements are subject to the following terms and conditions:
Tenancy installment conditions→
If you would like more information please go to:
Contact / information request →